ABOUT ISCES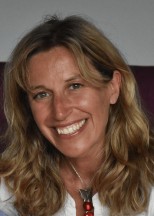 Marta Ghezzi

Certified Coach
Born and raised in Italy and with significant experiences in the U.S., Marta is an ICF (International Coaching Federation) certified coach.
As a Coach, Marta's passion is supporting people achieving their goals by expressing their full potential and ultimately being more effective leaders and happier people.
After 20 years of experience in training and development in different industries, Marta came to truly appreciate the transformative impact that coaching can have on individuals and organisations: on their effectiveness, creativity, courage to aim higher, self confidence and overall well-being.
She believes coaching is especially important in preparation and during personal or organisational changes, when people have to reimagine and redesign their own or their organisation's vision and mission, acknowledging and leveraging all their potential, daring to go beyond what is known and designing their own best path to achieve ambitious goals.
Having recently relocated from Italy to Basel, she fully understands the challenges that individuals and families face in these circumstances: the excitement for a new opportunity and life experience and yet the hardship of "starting it over again" in a culturally different environment with all personal connections to be rebuilt. She will therefore be delighted to offer her coaching services to expats or relocated managers and their accompanying partners, in order to support them integrate in the smoothest, fastest and most effective way, thus making the best of the experience abroad.
---